PROTECT YOURSELF WITH THIS FACE MASK!
Our professional mask features an internal padded nose clip that effectively adjusts to the shape of your nose and face creating a tight and comfortable seal.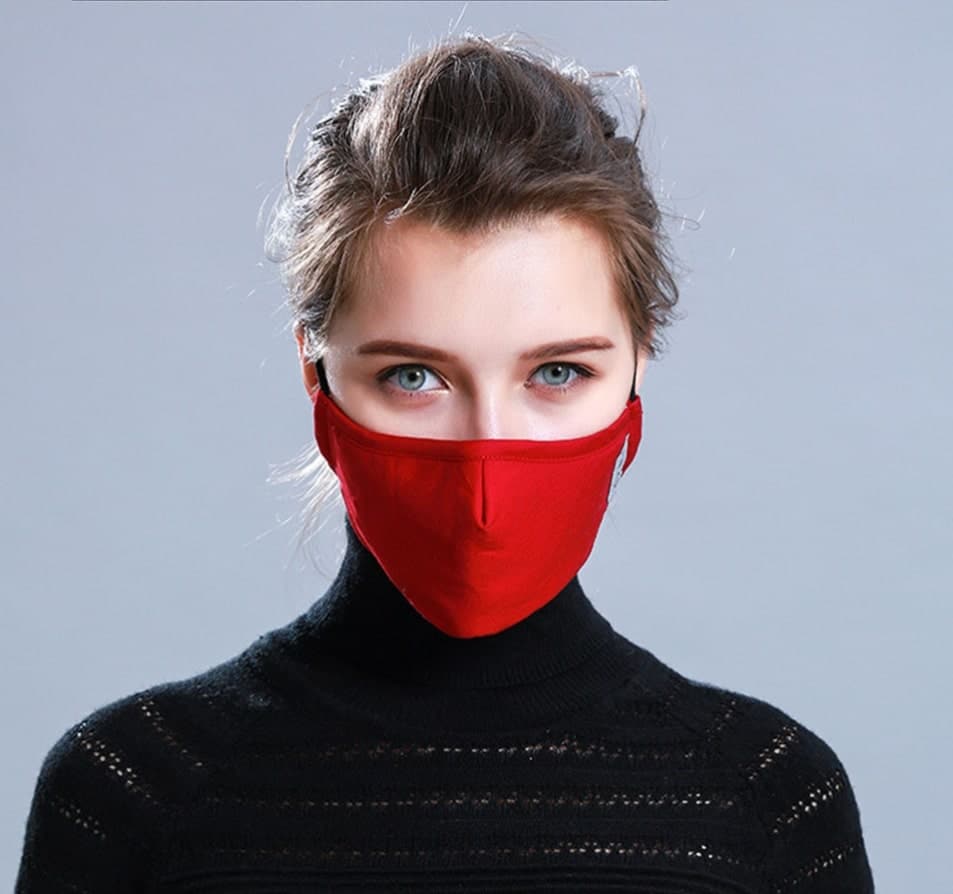 Slick U-Shaped design increases the breathing space within the mask, thus allowing more comfortable and smooth breathing with unaffected speech.
Adjustable and elastic side bands with lock buckle make it easy to wear, eliminating the need to tie or untie the mask each time you decide to put it on or take it off.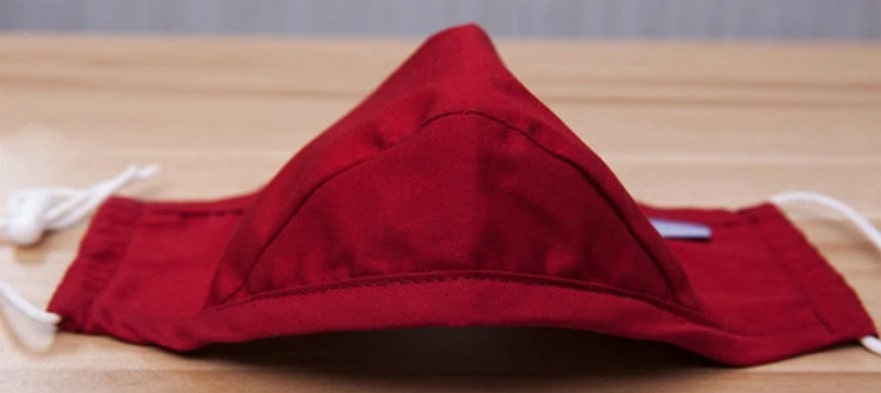 Two 5 layer filters (PM2.5 & N95) will protect you from viruses, bacteria, dust and micro particles in the air.
Easy plug-in filter design.
Washable mask makes it 100% reusable.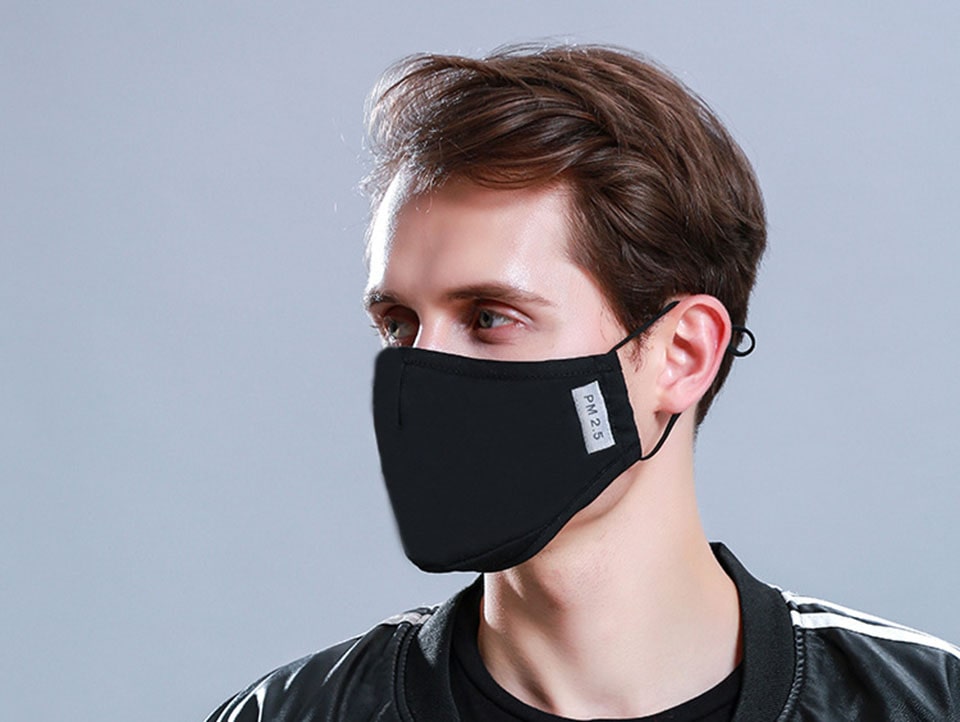 PRODUCT DETAILS
Functions: Anti-Virus, Anti-Dust
Life Cycle: Reusable
Material: High Grade Magnetic Far Infrared Polypropylene & Cotton
Size: 24 cm x 15 cm (9.4″ x 5.9″)
Filters: N95, PM2.5 (Recommended to change after 30 days)
Filtering Rate: ≥95% (0.075μm particles)
Package Includes: 1 Face Mask & 2 Carbon Filters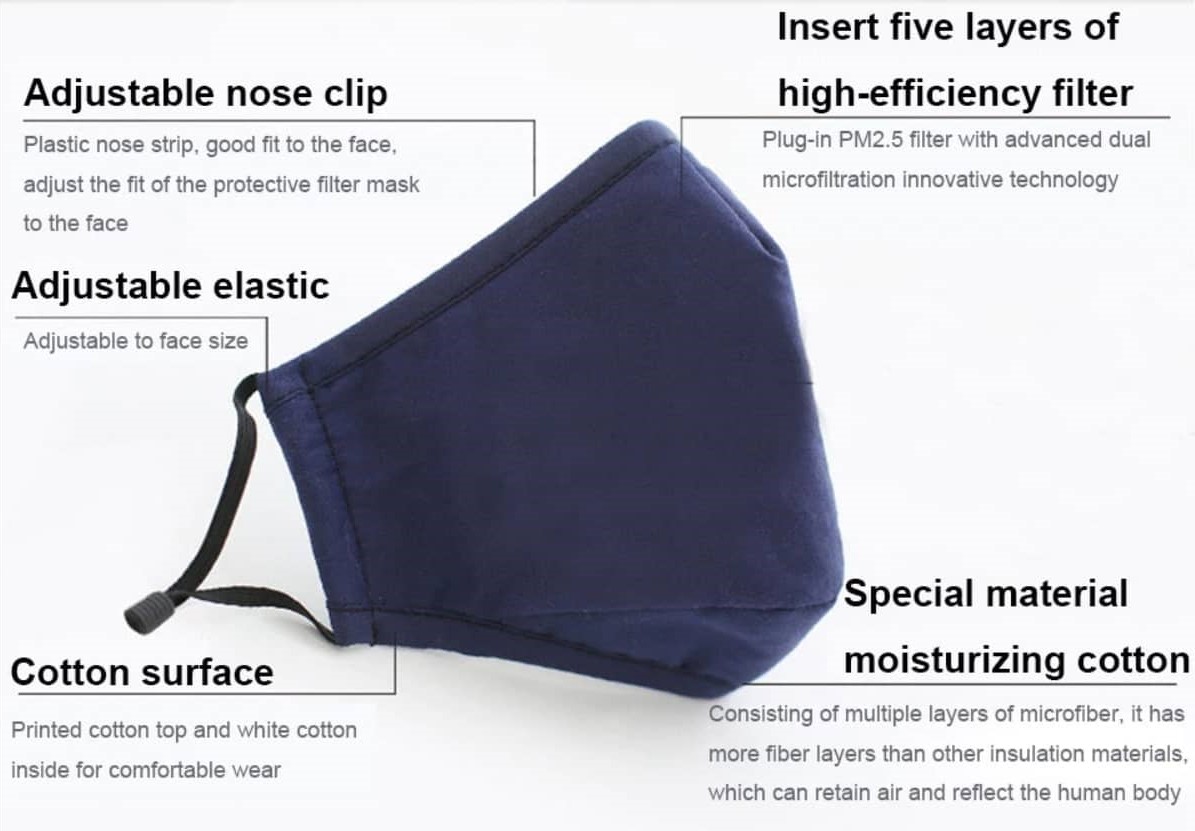 MASK CLEANING METHOD

Do not wash the plug-in filter as it will become damaged.
Wash mask by hand with soap and water, then air dry mask.
Avoid the use of bleach.
Wash no less than once every two weeks.
TIPS
If the filter film fills with oil or sediment stains, please, replace the filter.
Children under the age of two must NOT use this mask.
AVAILABLE COLORS