RECAPTURE YOUR CHILDHOOD MEMORIES WITH OUR GAMING CASE!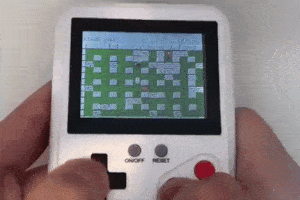 3

6 BUILT-IN GAMES
 This Retro Gaming Case contains 36 built-in retro games, and you get 5-7 hours of game-play per charge.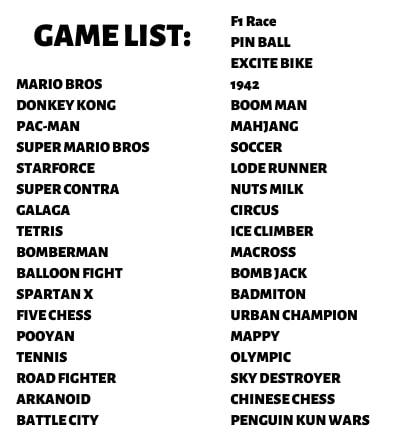 RESPONSIVE CONTROL BUTTONS
Inspired by the design of handheld consoles, this case is very easy to use with 7 buttons.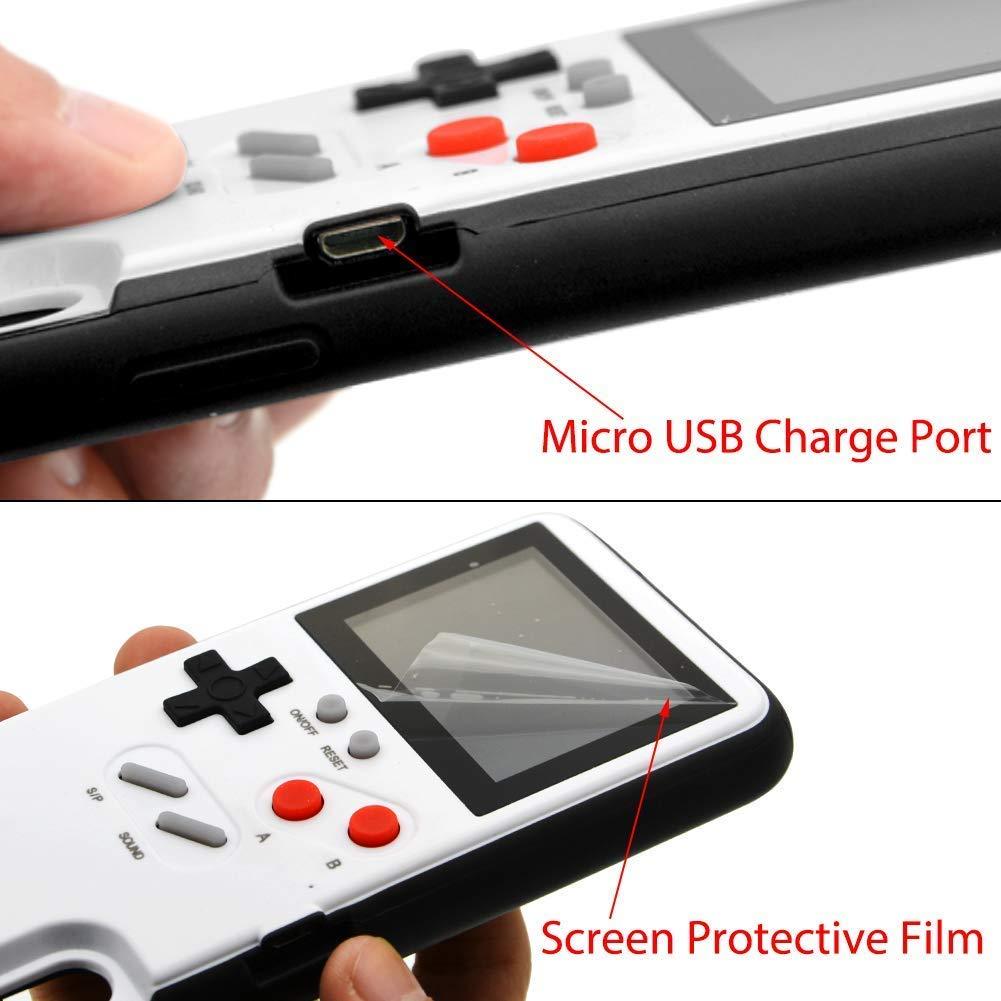 CHARGER & PROTECTION
Includes a micro USB cable for charging and a protective film on the screen.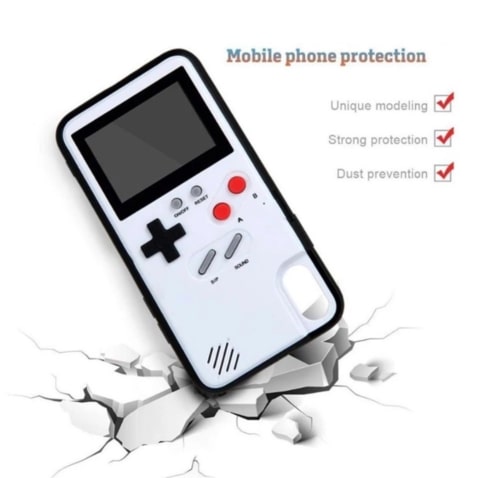 PROVIDES

FULL BU

MPER PROTECTION
Ensures your phone is safe from any drop.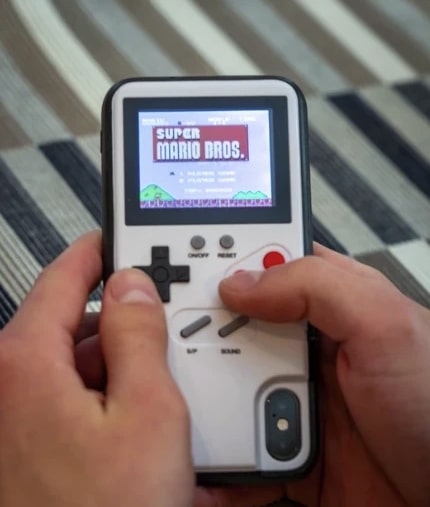 Feel a sense of nostalgia with the most enjoyable and fun phone case ever created!